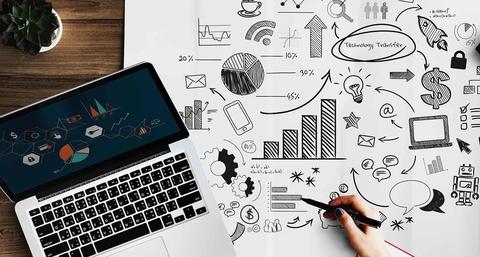 Say the term, "Technology Transfer," to practicing scientists, engineers, and other technical professionals, and one frequently sees a variety of perplexing and uncomfortable reactions. Eyes will roll, frowns, and condescending smiles will appear, and those using the term may be silently dismissed as professional and intellectual lightweights, the encounter is often not a pleasant one for the tech transfer advocate. Why? What can be done to create a more favorable attitude toward T2 among practicing scientists and engineers?

    

Part of the problem with this unfavorable attitude toward T2 is that the entire process is not well defined or easily understood. There is a certain cynical humor associated with T2 that is captured in the comment, "I don't really know what T2 is or who does it, but I think I know when it might be going on, for example patents and licensing…whatever that means." This attitude reflects a culture that probably doesn't understand or even recognize the many activities comprising T2 and how these activities interact with and reinforce one another. Moreover, this culture may not appreciate or even care about the relationship between the world of T2 and scientific research, engineering practice, and the evolution of technology through its use in problem solving and its incorporation into the store of best professional practice. Because of this culture, there appears to be a significant disconnect between T2 and scientific research and engineering practice. Technology Transfer (T2) 101,  can address this disconnect.
T2, the process of moving emergent scientific and technical knowledge from Federal laboratories and related engineering and technical agencies to the private sector for commercialization, is a maddeningly complex, multi-dimensional set of diverse, sometimes disjointed but related activities. The knowledge to be transferred may be the result of traditional scientific research or it may emerge as by-products of research or routine engineering activities. The knowledge is not generated for academic purposes. It is generated because of mission-oriented requirements mandated by statute or regulations. Missions differ significantly from lab-to-lab and agency-to-agency. In some cases, the commercial applicability may be obvious; in other cases, the emergence of an invention or technological innovation may go unrecognized and unreported. Even the nature of "transferable technology" can be the subject of heated debate. Some recognize patented inventions and pending patent applications as the most important form of transferable technology, because it displays the attributes of ownable, assignable, or licensable property with property rights guaranteed by law.
However, transferable technology is so much more.  The knowledge of how to apply both hardware and methodologies in problem solving is T2 too! The ability of a technical professional or technician to see the application of a certain element of technical knowledge across disciplines is transferable technology. Even the ability to recognize the emergence of innovation or the ability to recognize opportunities for scientific and technical collaboration may properly be regarded as T2.

    

One way to understand the importance of T2, is to view it as a logical nexus to activities that generate scientific and technical knowledge including, innovative artifacts, products, processes, new compositions of matter, and best practices for applying that knowledge to develop problem solutions. An important part of this nexus is understanding that T2 activities are always an implicit part of any scientific (research) or engineering (problem solving) activity. T2 activities are not an afterthought and most certainly do not begin as administrative activities where science and engineering end. Raising the awareness of federal scientists, engineers, and other technical professionals to the statutory and regulatory requirements to include T2 considerations in their technical work is the purpose of Technology Transfer (T2) 101.
Technology Transfer (T2) 101 is intended to address this issue of awareness of T2 responsibilities by presenting five T2 topical areas that highlight and explain these responsibilities to practicing scientists, engineers and other technical professionals. Included among the topical areas are the following:
What is technology transfer (T2); what activities comprise T2?

A brief history of the statutory and regulatory mandates governing the Federal T2 mission

The importance of prompt recognition, documentation and reporting of the emergence of technological innovation and invention

Protection of Intellectual Property (IP)

Assuring that credit is given where credit is due: being an "Intrapreneurial" champion for your technological innovations
Technology Transfer (T2) 101 can be presented to any size audience in one to one and one-half hours exclusive of audience questions. Contact the Federal Laboratory Consortium or Pevenstein.Jack [at] nist.gov
–    Jack E. Pevenstein, Sc.D., P.E. , Technology Transfer Advisor

Technology Partnerships Office

National Institute of Standards and Technology