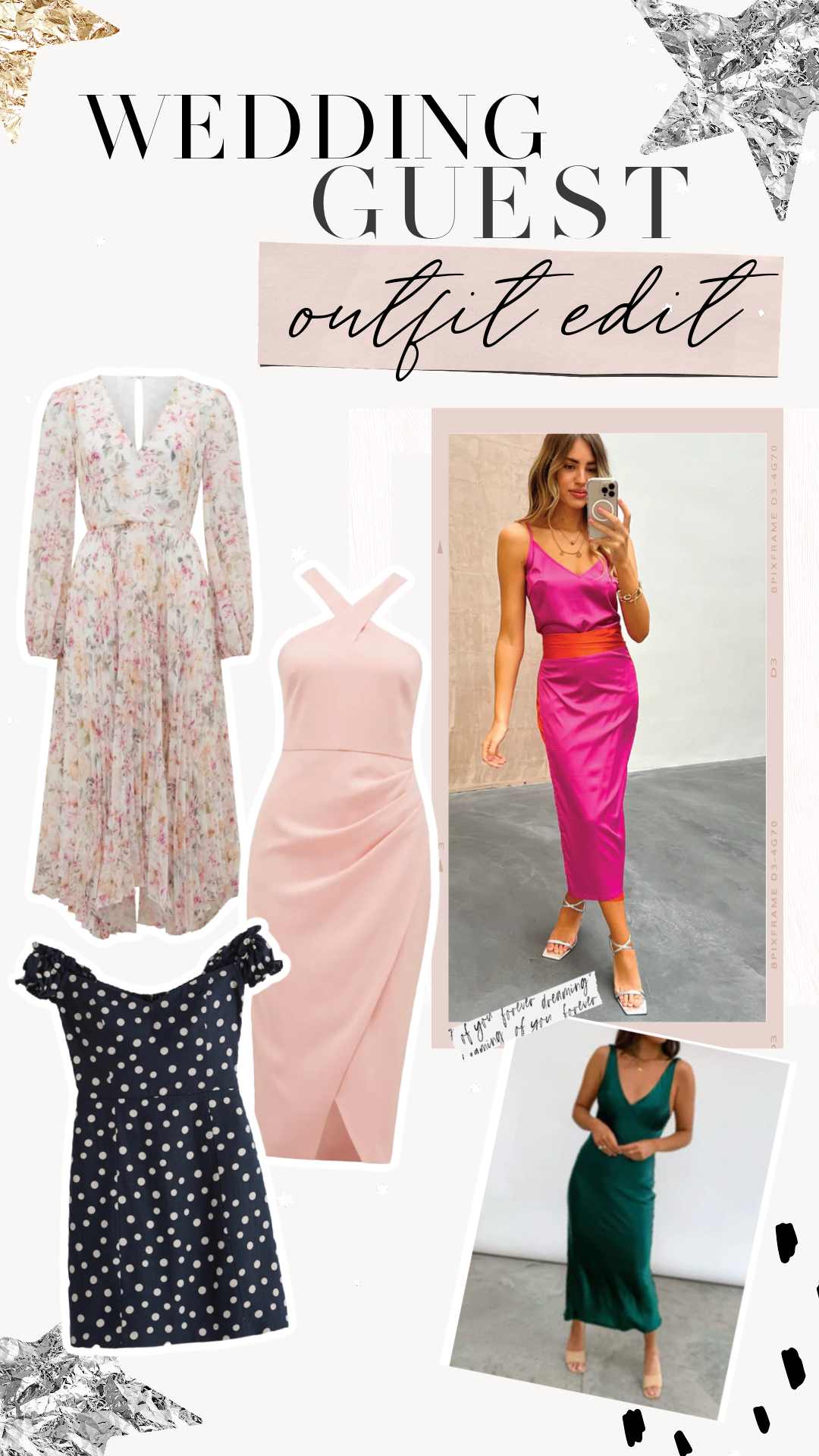 Hello! As we approach Spring/Summer, we are also approaching wedding season, I've had lots of requests for wedding guest outfit ideas, and I am more than happy to oblige cause I love a good wedding. And to be honest I am totally jealous that so many of you have one to go to this year!!
It's also really lovely to hear about so many weddings and events going on this Summer, with the last couple of years, it's wonderful to hear about so many things returning to normal, and weddings being one of them! I have really felt for couples who have had to push back their wedding time and time again, or not been able to have the day they wanted due to the pandemic.
Anyways, enough talk of that – I have scoured the internet to find a selection of wedding guest outfit's to hopefully suit most budgets, there's a mix of midi, mini, petite dresses, as well as some breastfeeding friendly ones too as that was very requested!!
I hope you are able to find your dream wedding guest outfit and send me a DM on instagram if you do, as I'd love to see!!
Affiliate links have been used below
Mini Dresses :

Midi Dresses :

Breastfeeding Friendly Dresses :